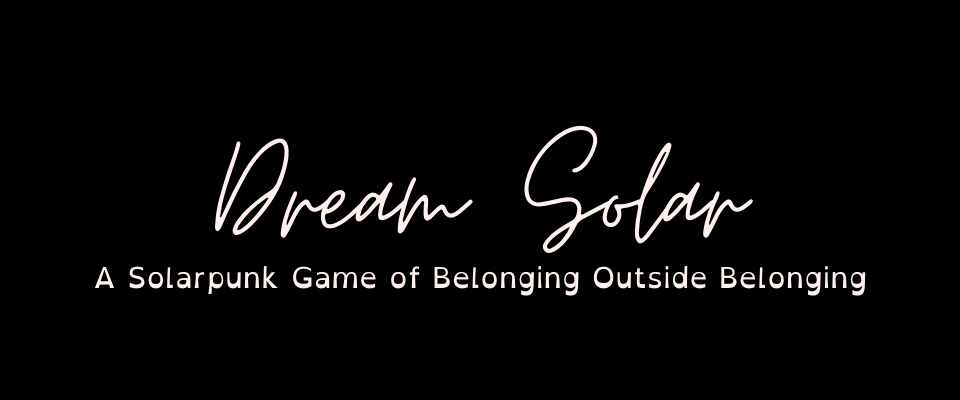 Dream Solar (In Development)
A downloadable Solar Hope
Disclaimer: This is a work in progress and I'll be adding the final elements as we go.
Dream Solar is a game about teenagers trying to figure out their own place as well as the meaning of community.
Dream Solar is a Belonging Outside Belonging game in which players must navigate and interact with community aspects, figure out who they are and take a break to enjoy themselves and each other.
Development Goals:
Setting - In Development
Rules - In Development
Community Worksheet - Not Started
Playbooks - In Development
Community Aspects (Setting Elements) - 1st Iteration Finished
Download