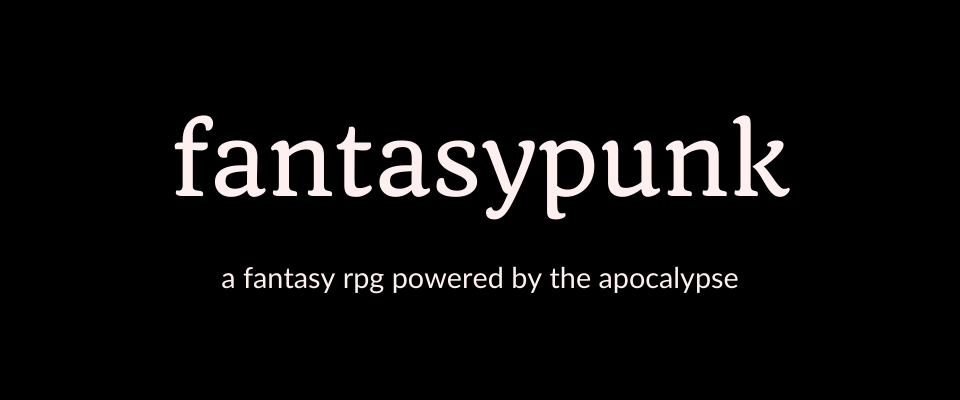 fantasypunk - ashcan
#12 - fantasypunk Quickstart
---
I am very proud to announce that we finally got a quickstart out!
The only sections missing on it are the Burden system rules, backgrounds and special moves.
I should have those ou tonight as they are written and just need editing or formatting.
Check it out and leave a comment!

Files
fantasypunk Quickstart - Web Version
May 17, 2022