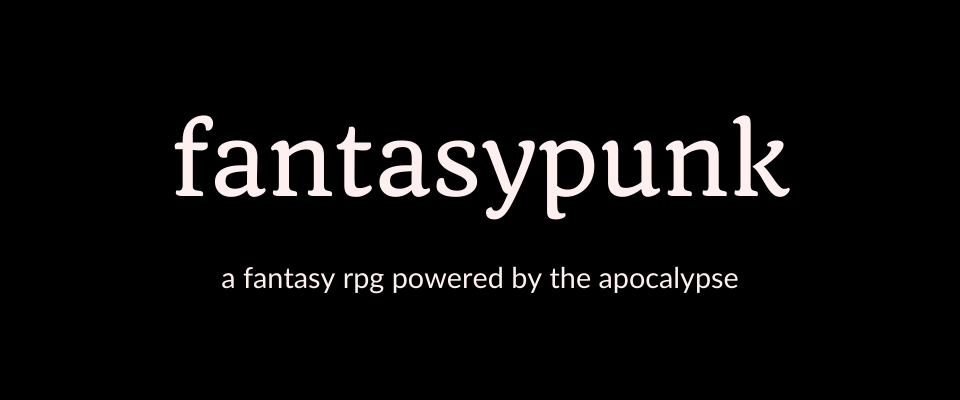 fantasypunk - ashcan
#13 - The quickstart page is complete
---
it is alive! and it's gorgeous!!!!!!
ahem... Anyways, the remaining sections on the quickstart page are up.
The game is fully playable and will undergo playtest and updates as I gear up for the content I planned, or that I already have in store that needs further development.
You can follow the project on GitHub to see how it goes.
Acknowledgments
I must thank Michael T. Lombardi (you can find Mikey's itch page here) for designing the website template, teaching me how to get into GitHub, going through setting up my computer with the required software, and much more.
And I must thank everyone who supported me here one way or another, by buying games, helping me develop, giving me advice, and pushing me onwards.
Files
fantasypunk Quickstart - Web Version
May 17, 2022
follow development on GitHub
Mar 06, 2022