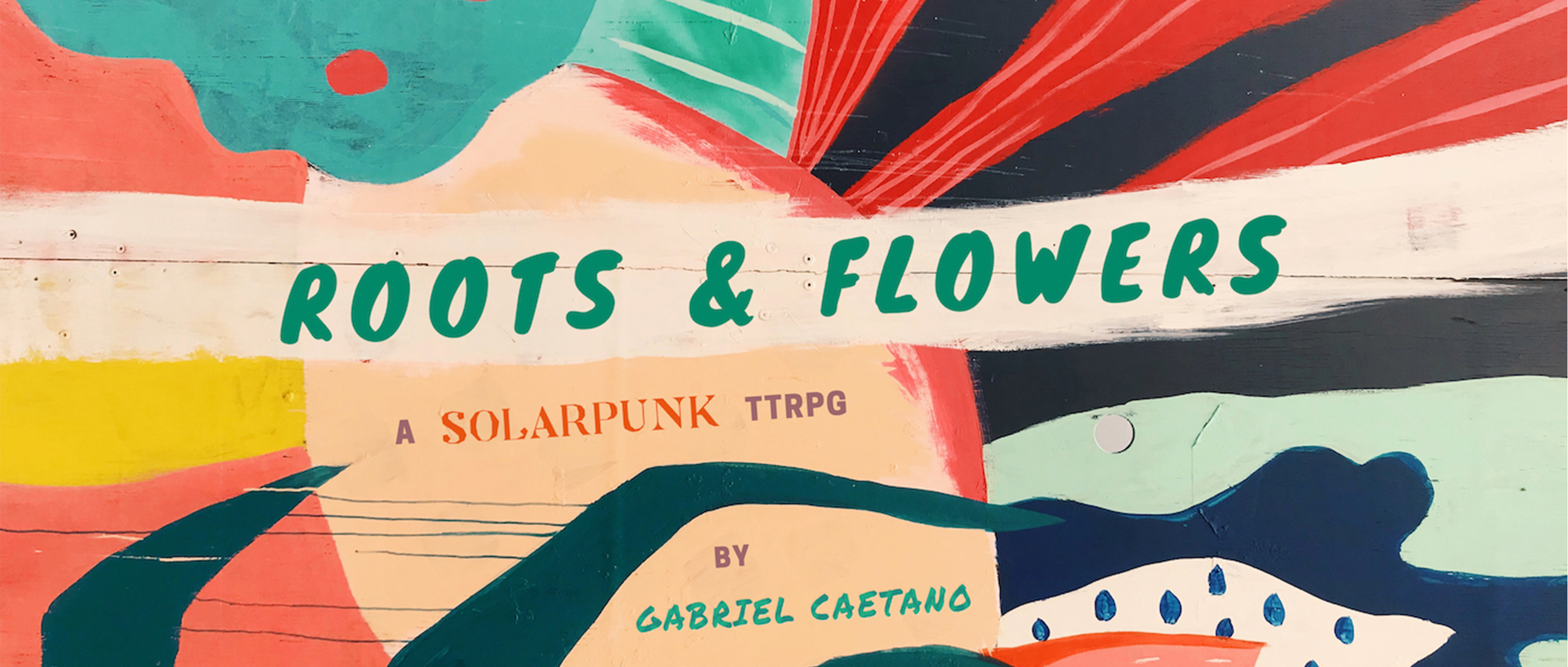 Roots & Flowers - A Solarpunk Hack of Lasers & Feelings
A downloadable Solarpunk Game
Get this Solarpunk Game and 7 more for $36.90 USD
View bundle
Winner of the Applied Hope Fruiting Bodies Award;
Winner of The Sith Awards in two categories: "Best Anti-Post-Apocalyptic Game About People Just Enjoying Life in the Future", and "Best Yet Another Lasers and Feelings Hack".
ROOTS & FLOWERS
A Solarpunk Hack of Lasers & Feelings

In a not-so-distant future, we gave up the illusion of knowing better. This opened new avenues in technological innovation, improving life, and opening our awareness of the subtle, ancestral magic of the world.

You are the local community's troubleshooters. Your community turns to you for aid in things big and small. You resolve them by means of innovation, knowledge, technology, mediation, and ancestral guidance.
Player Goals:
aid and support your community;
go on wild, fun, solarpunk adventures;
challenge the legacy of the World Before;
imagine possible futures.
The ebook (epub) and Simple Text (rtf) versions contain the entire game and are available for free in the "Download the demo" section, as well as the repository online on Codeberg.
About ROOTS & FLOWERS
ROOTS & FLOWERS is a Solarpunk game. Here we imagine what could happen when communities take a hard turn toward inclusive, sustainable living.
Use your tech-savvy, interpersonal skills or ancestral magic to tackle issues that trouble your community and enjoy something nice - we all deserve it.
This game was made for the Applied Hope Jam and the Solarpunk Jam.
In Other Media
Roots& Flowers got a brief mention in a video essay about solarpunk (timestamp).
Safety Tools
Find a rundown of safety tools here.
Cover Art: Apollo Uhlenbruck
Twitter: @youknowfromtv
https://stefuhlenbruck.wixsite.com/portfolio
Layout: Gaël Sacré (Willox)
Twitter: @gaelsacre
Special Thanks:
mv, Jo Lindsay, sadpress, Vagrant Ludology, Daisy Mae, Logan Timmins, David Blandy
Attribution
ROOTS & FLOWERS includes material derived from Lasers & Feelings by John Harper, available by CC BY-SA 4.0 license at https://johnharper.itch.io/lasers-feelings. Roots & Flowers is not affiliated with John Harper.
License
ROOTS & FLOWERS 2021 by Gabriel Caetano is licensed under CC BY-SA 4.0.
This means you are free to share and adapt these materials in personal and commercial works, using the same type of license, provided you give attribution to Gabriel Caetano using the following text
Attribution
This work includes material derived from Maker, available by CC BY-SA 4.0 license at https://gabrielcaetano.itch.io. [Product Name] is not affiliated with Gabriel Caetano.

Limitations
ROOTS & FLOWERS's rules are intended for use in cool games. Do not includeracist, sexist, homophobic, transphobic, and all similarly uncool tropes, themes, and other content in materials derived from Gabriel Caetano's work.
Roots & Flowers© 2021 by Gabriel Caetano is licensed under CC BY-SA 4.0
Purchase
Get this Solarpunk Game and 7 more for $36.90 USD
View bundle
In order to download this Solarpunk Game you must purchase it at or above the minimum price of $10 USD. You will get access to the following files:
Roots-and-Flowers(v002).pdf
1 MB
Roots_Flowers(v002).epub
1 MB
Community Copies and Contribution Accessibility
Support this Solarpunk Game at or above a special price point to receive something exclusive.
Sou BR e o dólar é caro pra p*** - R$ 10
Exclusively for the LatAm community, especially those living in Brazil.
O dólar tá caro e PayPal é uma droga, então você pode fazer um pix com a chave ou QR code abaixo.
A sugestão é um valor simbólico de R$ 10. Pode ser mais, ou menos - o que tiver dá!
Se não puder contribuir, há versões econômicas abaixo com o texto do jogo, mas sem o layout e ilustrações.
Si eres de Latinoamérica pero no eres de Brasil, y también te sale caro el dólar, tomate uno de estos.
chave: bf860ba8-29be-4bc3-9628-04bd5ab773e6
QR Code: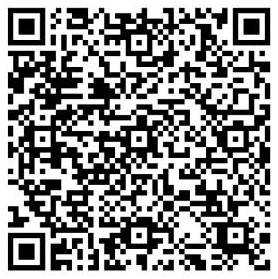 Download demo
Comments
Log in with itch.io to leave a comment.
How many players does this game support (or recommended)? Can it be played solo? Game time?
I would say a good range is 1 GM + 2-5 players. You could play sole with the help of a GM emulator or something like it. I'd say a session could be 2-3hs on average too.
Nice work! Well written, well thought out, nice design. Thanks a bunch!
For sure, a good game well written and designed ! Didn't know about the CATS method and this is a really great tool :D
The solarpunk tone is really balanced throughout lore and mechanics, which by the way are elegant and sufficiently engaging for a game about caring, cooperation and community.
Overall, the design is simple yet effective and there are always examples when needed to facilitate comprehension.
BUT
The only issue is... clearly, when creating a character, I want it to have ALL personal goals !! :D
You are too kind!!! :)
I really appreciate the feedback.
And hey, I never said you can't take them all, I said take one ;)