Spellblades
A downloadable double-edged game
Get this double-edged game and 7 more for $36.90 USD
View bundle
This is the account of such Spellblades, as they were known, relayed by Witnesses, b̷̥̐̀o̷̧̼͂u̵̡̱̓͋n̶̢̟̓͋d̷̳͐ ̵̰́b̷̙̞̍y̸̦̦̏̓ ̶͓̂o̷͎̿a̶̺̒͂ţ̶͘h̷̰̓ ̸̱̄a̸̹͋͑n̵̙̘̈͝d̵̛̠ ̶͕͙̍͋c̴̭̣̋̓h̵̠͗ḁ̸̓i̷̻̩̋͑ń̸͚͔̐ ̷̡̊̋t̸̢̩̍̕ö̵̫́ ̵̨͉̄t̶̫̿̕è̴̠͖͠s̶̝̒̈́t̵̨̅͘i̵͕͊̇ͅf̷͓̜̌̏ȳ̶̱͍ ̴̝̯̈́̒t̸͙̙̅r̶͚̟͒̊ű̷̯ḽ̶̌y̴̺̓ ̵̼̚̕ä̵̹̭́͑ņ̵̗͛̕d̷̹͓̽̍ ̷̣̥̈́͒ų̷͎̒͑ń̸̠͗ę̷̯͌͘r̶͍̽̚ȑ̷̛̫̰ȋ̵̹̠ǹ̸̙̉g̸̠̊l̴̪̂y̷̭̿,̴̝̥̓ ̴̤͛͝f̴̱̀̈́õ̸͙̬r̸̨̰͝ ̴̖̽͊t̴͖̚h̶͕̄e̷̗̋͋s̶̨͗ḙ̷́͠ ̵̮̗͘ȁ̶̦̳̓ŗ̴̗̿e̵̯͌̆ ̷̧͇̌̽t̸̬̃r̷̮͙̿ȕ̷͔̤e̸̻̐̊ ̵͘ͅf̴̡̓a̴̟͚̿̆c̶̣̾̀͜ţ̸̑s̷̠͝ͅ ̵̺̏t̸̻̜͋̈́h̸͙́a̵̹̎t̴̛̼̀ ̸͖̇̓s̷̛̞̈́h̴͈́ǎ̴̠͜ľ̵̮ļ̶̜͂̈́ ̶̪̲̋̽e̵̯̿n̸̻̼͆́t̸̞͈͂̓ě̴͉͓r̶͓̼͌ ̸̲̉t̵͕̽̒h̷͔̟͋͋ë̸̘̥́ ̵̼̃͂h̸̦̅̕i̷̳̣͌̑ș̵̍͘ṫ̶̡̫͋o̷͍͐̒r̶͓̙͌ỳ̶̧̱,̶̮̔ ̸̧̊̒b̷͔͙̍u̶͙͔̒̂ṱ̷͐̕ ̴̦̾́t̵̲͑̌ͅö̵̠́̐ ̷̘̃ŵ̵̪̬h̴͎̺͝ä̵̼̝́ť̴̢͇ ̵̹̓b̶̬͘ȩ̷̪͐n̸͕̑́e̴̥͝͝f̸̢̠̚i̴̜̝͋͗t̶̫͌ ̶̯̒̿r̴̲̂ẻ̴̡̖͘ḿ̴̳a̴̧͝i̴͔̠͂n̴̨͂s̷̭̘̿͋ ̴͈͋̾t̶̻̺͝o̸͈̍ ̶̧͇͌b̸̛̩͈͌ẽ̶͖̏ ̸̹̱͆k̷̫͒͛n̴̤͋o̶̜͇̾̅w̸̠̹͑ṉ̵̈́̉ (records damaged).
Create an Apocrypha to enact the tragedy of a Covenant of Spellblades
This is a narrative game of Sword and Sorcery for 3 to 5 players who already have some experience with narrative games or feel like playing this anyway until it breaks or something else happens.

Testimonial
"Spellblades' procedures descend from Moves found in narrative-driven games but expands on the concept and provides a framework for players to work along to establish a scene. It is clear what a player must do on their turn.

Overall, fantastic work. The game reads like you found it dusted and worn at the back of a creepy bookshop, offering ritual and magic you shouldn't know." - Gwyllgi

Community Access
If you are a member of the Latin American community, you can use the PIX code below to buy the game in R$. I encourage you to buy it for the recommended value, but otherwise, as much or as little as your abundance allows (I can buy pão de queijo for R$ 1, or pay my rent with R$500).
For the rest of the LatAm community that cannot afford the dollar or buy with PIX, you are welcome to just grab a copy.
For anyone else who cannot afford the sale price, the DEMO section has a link to the GitHub repository where you can access the online version of the game for free.
Purchase
Get this double-edged game and 7 more for $36.90 USD
View bundle
In order to download this double-edged game you must purchase it at or above the minimum price of $5 USD. You will get access to the following files:
Spellblades - Gabriel Caetano.epub
163 kB
Spellblades - Gabriel Caetano.pdf
885 kB
Community Access - Latin America
Support this double-edged game at or above a special price point to receive something exclusive.
Sou BR e o dólar é caro pra p*** - R$ 10
For the Latin American community.
O dólar tá caro e PayPal é uma droga, então você pode fazer um pix com a chave ou QR code abaixo.
A sugestão é um valor simbólico de R$ 10. Pode ser mais, ou menos - o que tiver dá!
Si eres de Latinoamérica pero no eres de Brasil, y también te sale caro el dólar, tomate uno de estos.

chave: bf860ba8-29be-4bc3-9628-04bd5ab773e6
QR Code: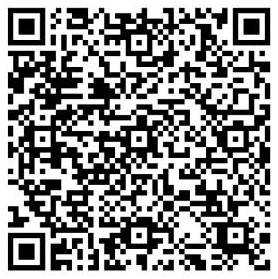 Download demo